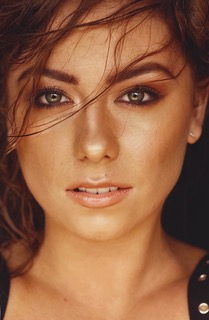 MirandaTeacher
Miranda started training at the age of 4 at Jayne A Coleman Academy of Dance until she was 18 years old. She completed all of her dance exams Ballet (RAD), Tap (ISTD) and Modern (ISTD) to Advance 2 level. She also trained in LAMDA and Trinity Guildhall Singing where she also completed a number of exams in her training. She also competed in Britain's Got Talent, and Got to Dance in the dance group "One Step Ahead" where they reached the Semi Finals. She also made an appearance on the Paul O'Grady Show as a tap dancer. Alongside her dance exams, Miranda also worked towards and competed in the 'All England Dance Competitions' competing in Solos, Duets, Quartets and a number of group dances in all Modern, Tap, Ballet and Song and Dance sections reaching the finals for a number of years. She won Runner up at the All England National Dance Final for Young Modern Dancer of the year. She was also picked to Dance at the Royal Albert Hall participating in the 'Dance Proms' for a number of years. Miranda competed in the Dance World Cup in Brighton and was awarded two gold medals and one silver.
When she was 18, she knew she wanted to make a career out of her love of dance, therefore continued her training at her chosen dance college of 'Tiffany Theatre College". In July 2019 she graduated with a Diploma in Musical Theatre and Commercial performing arts Diploma, as well as took her DDI and DDE teaching exams in ISTD Modern. Whilst at College, Miranda performed for three years on the Move It main stage for various different dances, as well as on her college stand and the showcase theatre representing her college at 'The Excel' London and She was picked to perform to represent her college at various 'Can you dance' exhibitions including the Echo Arena in Liverpool. Whilst at college she performed in her college productions of 'Footloose', 'Fifteen', Sixteen' and 'Seventeen' performing at many theatres including 'The Shaw Theatre', 'Towngate Theatre' and 'The Greenwood Theatre'. At college she also trained in Pointe Work, Pas De Deux – Ballet and Jazz, Lyrical, Contemporary, Commercial, Hip Hop, Heels, Freestyle, Musical Theatre, LAMDA, Stage and Camera acting, Latin and Ballroom.
Whilst in her second year of College, Miranda was scouted by an agent called 'Simon & How' at one of her showcases with who she then decided to sign with. Miranda continues to audition and train in London for Cruises, Tours, TV / film and West End Musicals but also thoroughly enjoys teaching and passing on her knowledge to younger dancers.